I took advantage of this weeks unseasonal warm weather.
I've had three glorious days of great light and strong shadows.
I hope it carries through into my finished painting.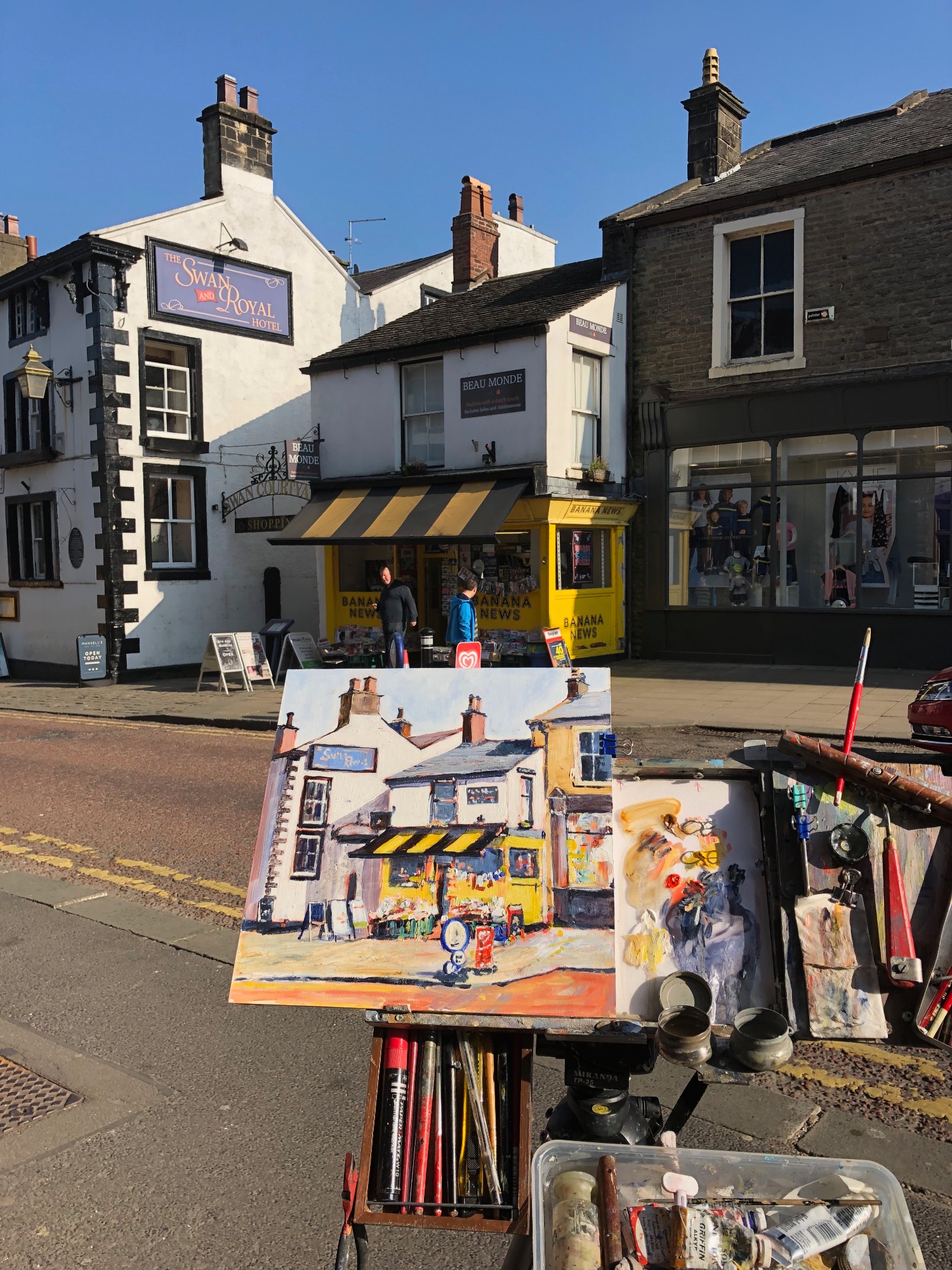 Completed 18th. Feb. 19.
The Painting is based on sketches i did in and around Sunderland Point at the mouth of the river Lune.
Oil on canvas board. 12x18 inches
£325.00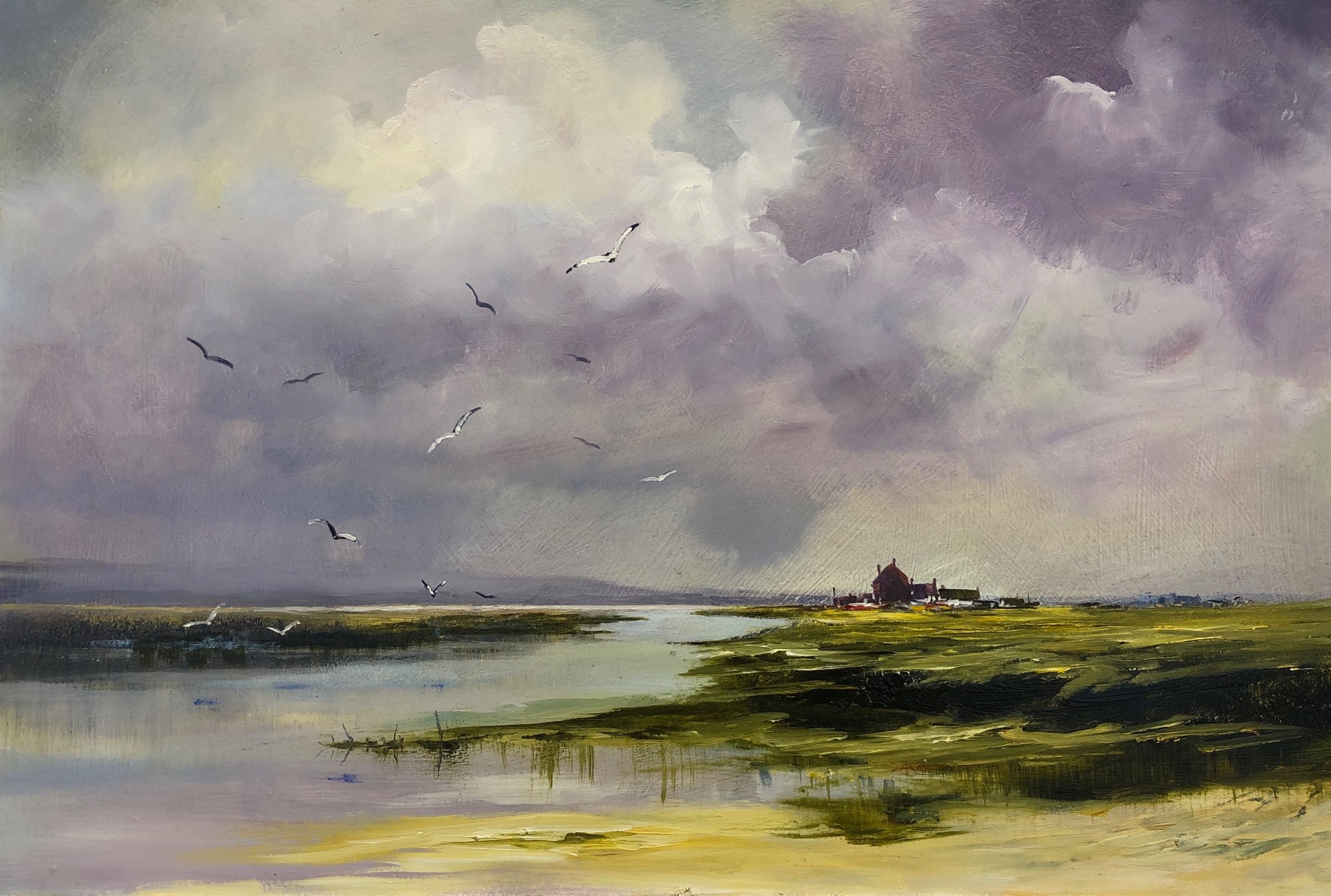 " Castle Street Clitheroe "
Oil on Canvas Board
12 x 12 inches
Painted on site.
£375.00