" Pendle from Clitheroe "
Oil on Canvas Board
12 x18 inches
Sold
Been on this on and off for the last couple of weeks.
Its an old gate with view of Pendle Hill.
I'm on Pendle Road just over the A59.
As chance has it I met Kaigan flying his drone, who sent me these pictures.
As you can see I'm using plenty of artistic licience.
And just look at that grey hair.
I took advantage of this weeks unseasonal warm weather.
I've had three glorious days of great light and strong shadows.
I hope it carries through into my finished painting.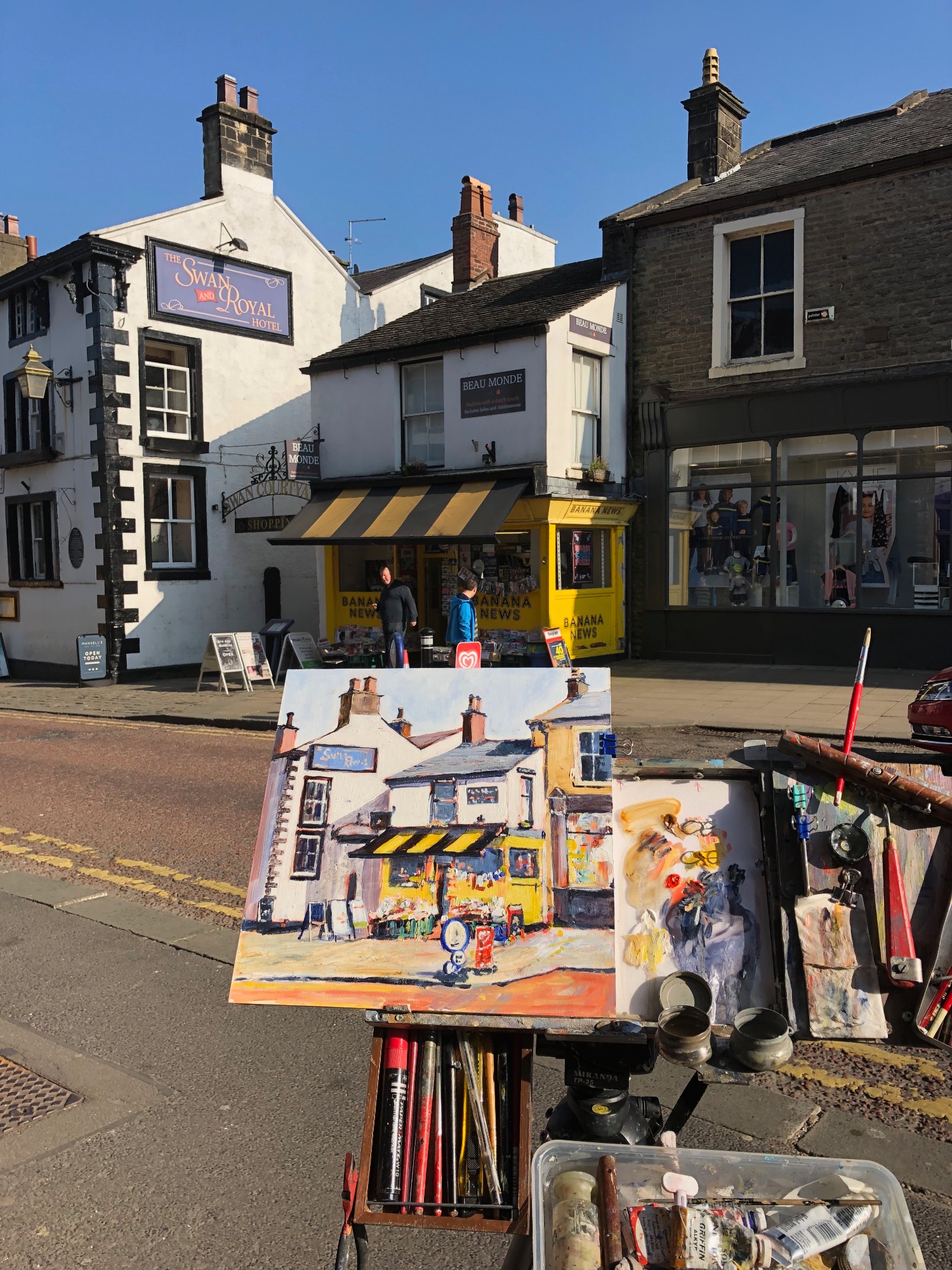 Completed 18th. Feb. 19.
The Painting is based on sketches i did in and around Sunderland Point at the mouth of the river Lune.
Oil on canvas board. 12x18 inches
£325.00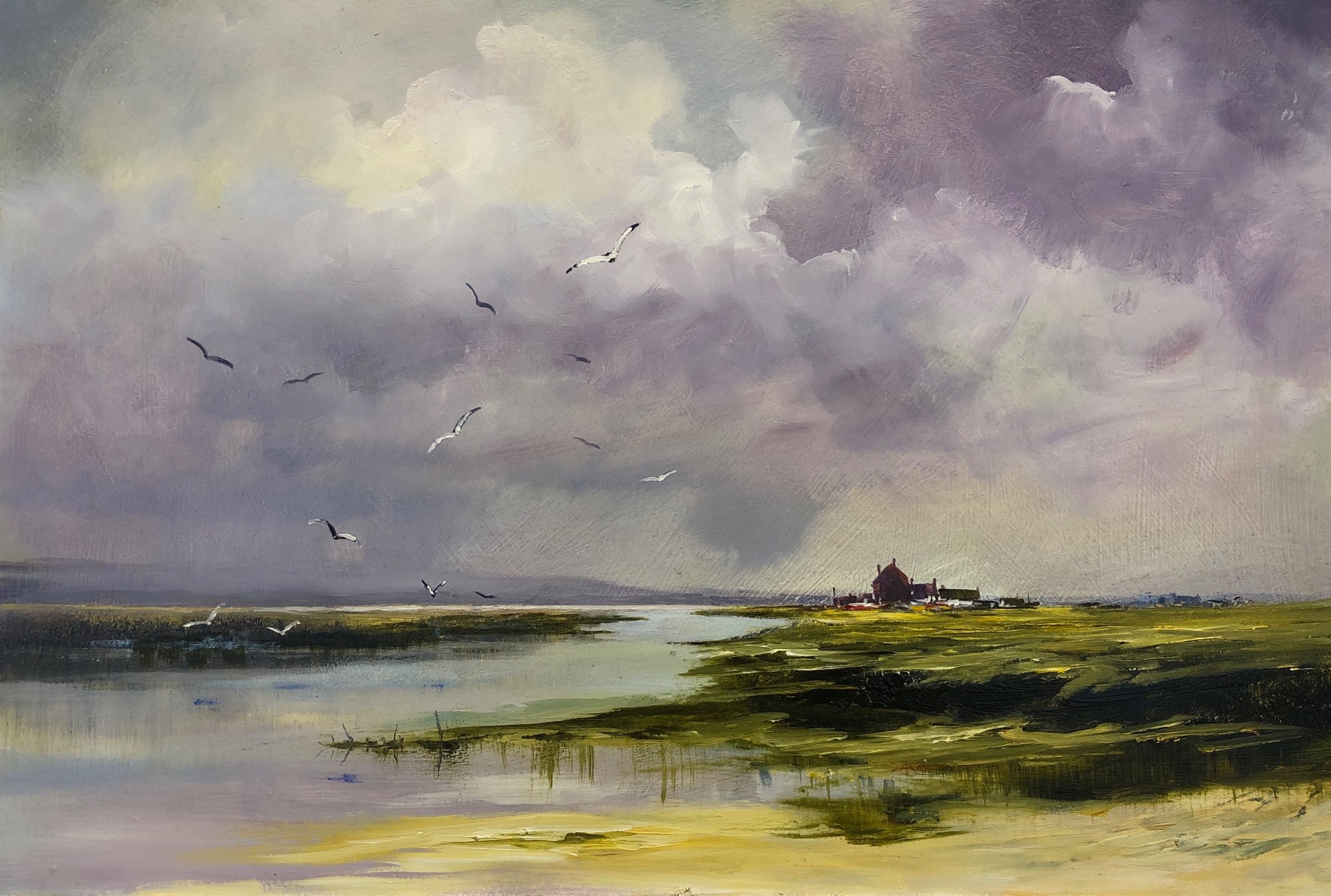 " Castle Street Clitheroe "
Oil on Canvas Board
12 x 12 inches
Painted on site.
£375.00