" Snow at Abbots Harbour "
Oil on canvas board
12 x 18 inches
Sold
Painted as a commission
Abbots Harbour is the cafe at East Marton where i sell my paintings.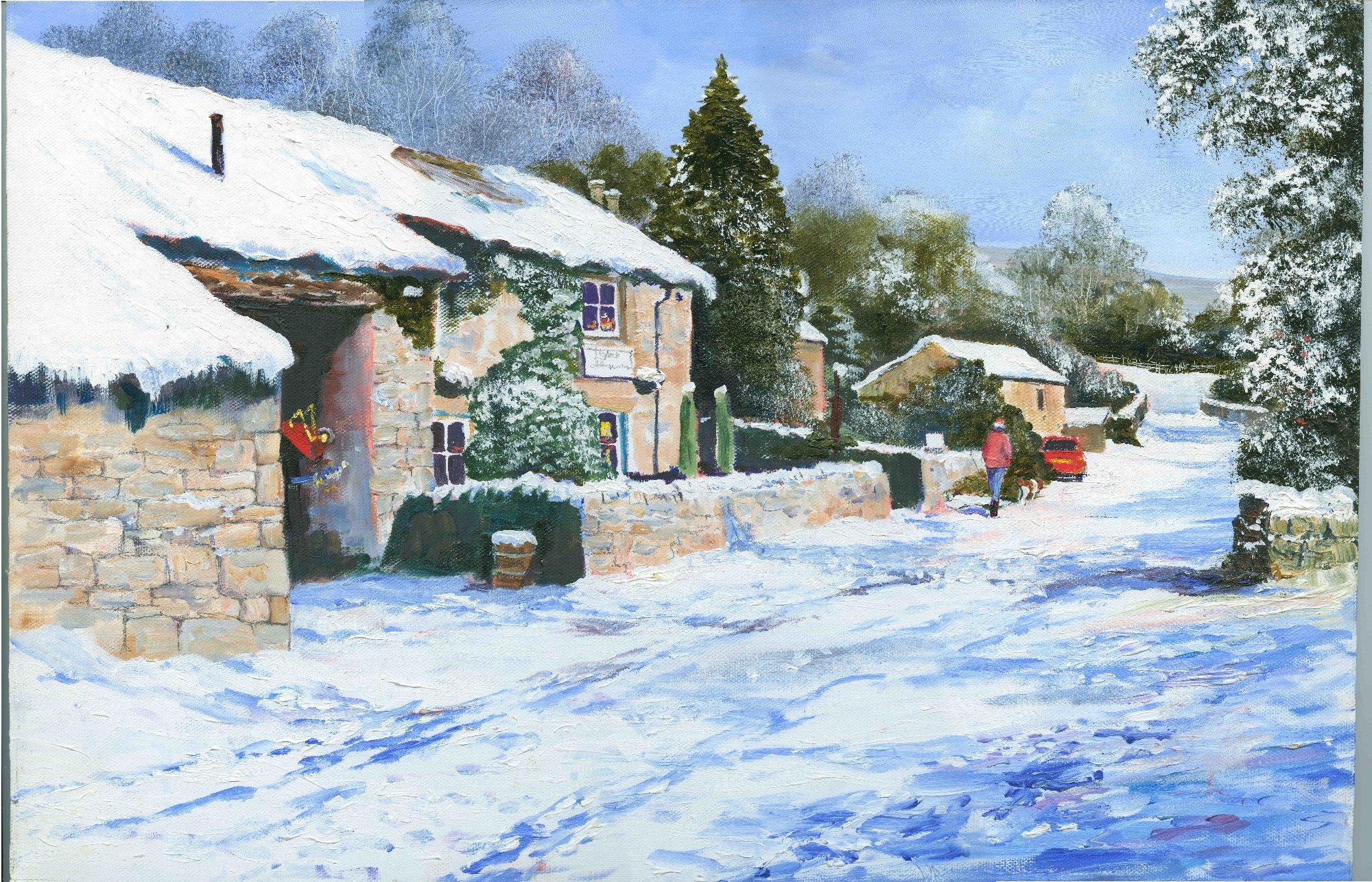 Oil on primed board
16 x 20 inches
Painted on site over several days.
This is Sunderland Point at the mouth of the River Lune where it comes out into Morecambe Bay.