Situated at the top of Moor Lane in Clitheroe
Situated just off the A59 at East Marton, near Skipton.
Open - Friday, Saturday and Sunday from 10am
Its down behind the Cross Keys Pub.
All these three of my paintings of Abbots Harbour are sold. But they are still all available as limited edition prints ( 12 x 18 inches ). £125.00 Framed.
The limited edition only runs to 25 from each painting.
In the upstairs section of the resturant I sell a selection of my artwork at discounted prices.
These pictures may be from class demonstrations, experimental layouts for future paintings or have been damaged while on display.
They are all offered for sale at prices considerably below gallery prices .
My recomended dish this week is Chicken & Prawn Saganaki also known as the Niall Special.
Situatated in Swan Courtyard Clitheroe.
The shop displays about ten of my originals.
Is a Greek Resturant with a warm and friendly atmosphere.
For details of paintings hanging in Brizola press the green link button below,
Weather permiting.
I'm not as tough as i used to be LOL
not been too bad though this last week in Febuary.
Unit 701/702 Wensley Business Park.
Apple Street, Blackburn
Lancashire, BB2 1QD
All of my artwork and prints are handled by Mike Lomax at Accentia.
Tel. 01254 676125
Mob. 07946 476688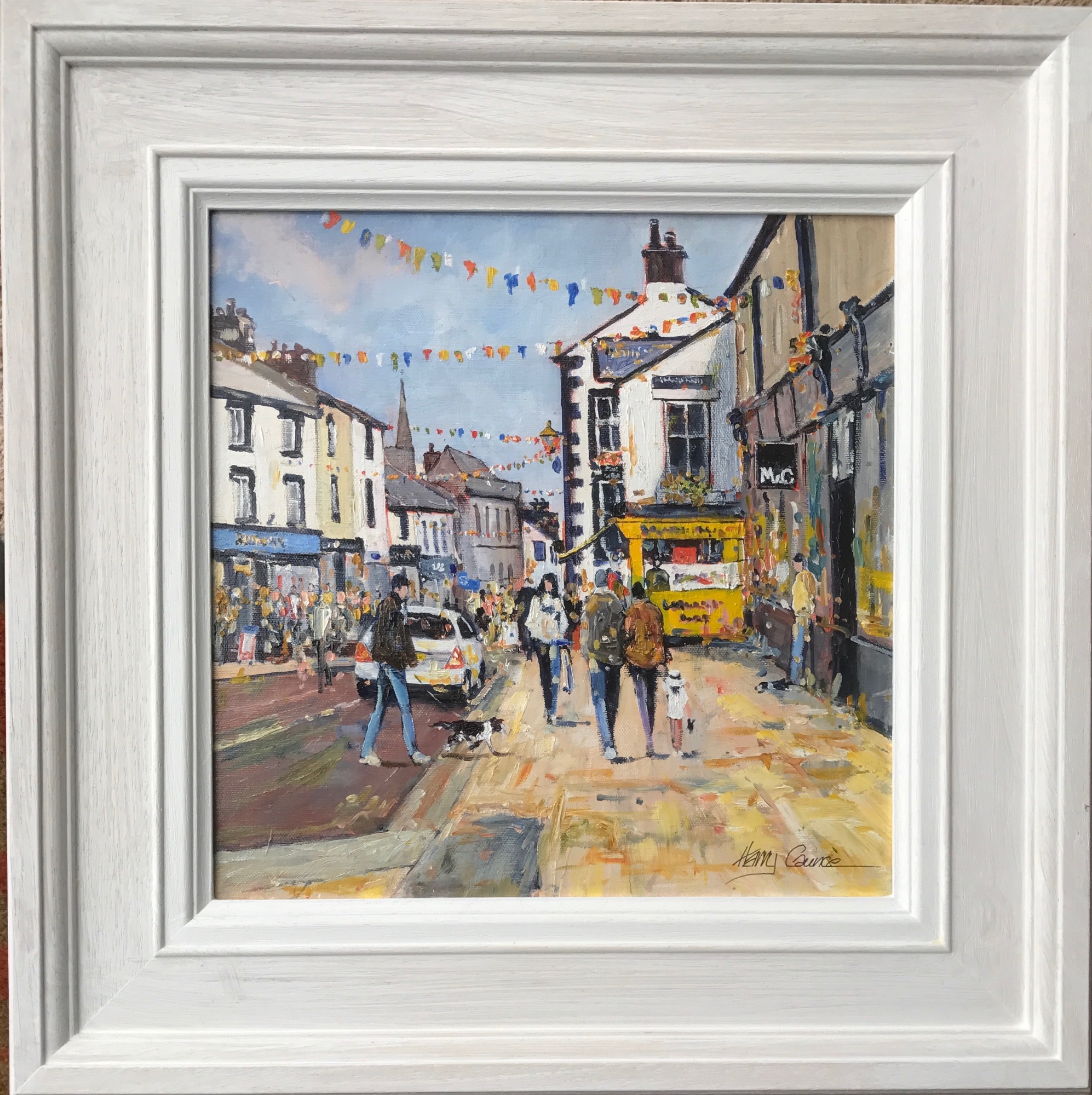 Painted entirley on site over about five sessions.
Sold
Now on display in the Brown Cow.